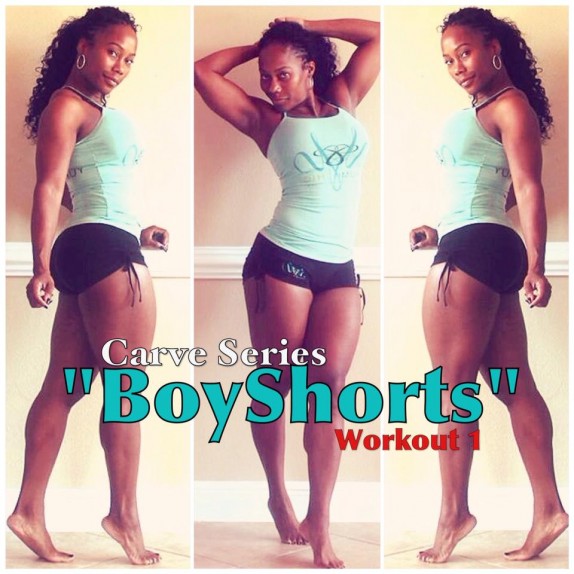 BoyShorts Workout 1
$19.99
Give some shape to those shorts! This session lifts, tightens and shapes the backside according to what your genetics will allow. We don't make FALSE promises to give you a HUGE BUTT just a better one. Very little Bodyweight plus a resistance with the help of moderate-high reps and sustained muscle activation keep the training strategy intense enough for lots of muscle development to give more pronunciation to the posterior, taper the hips, tighten the thighs and trim the midsection, alleviating that muffin top syndrome. BOYSHORTS 2 coming soon...
BUY
BoyShorts
Now™
If you're interested in something a bit more "Tailor-Made" where Yumichic trains according to your specifications, click
HERE
. Email us and tell us what body part(s) you're interested in and our Graceful Trainer will show you how she trains it via DVD especially for YOU!
Yumichic Training is Online. Get Inside The Method That Makes Movement Happen!
With a number of options to choose from, MOVEMENT from The Yumichic Training Method is
literally a couple of clicks away. Loaded with Yumichic's monthly workouts, PLUS and Exercise & Movement Library in both Conventional and Alternative Movement, The Online Training
Lounge is an innovative video resource compatible with vacation and business traveling, exercising at
home, weekend warriors and any lifestyle on-the-go. If there's internet access, The Online Training Lounge is always an affordable option. Go To The Sidebar and Sign Up Now!!!
Inside the Lounge:
Get Inside The Yumichic Training Method. SUBSCRIBE to THE ONLINE TRAINING LOUNGE and start
"LIVING FIT" Today!
Not just one video. Get access to ALL videos when you SUBSCRIBE!


Get every workout, exercise and bodylanguage sequence that makes up The Yumichic Training Method. It's The Method used and created by Yumichic to build and maintain an incredible system of movement.



REGISTER

for FREE and check it out, then

SUBSCRIBE

for as little as $8 to $10 bucks a month, and gain access to the ENTIRE library of videos!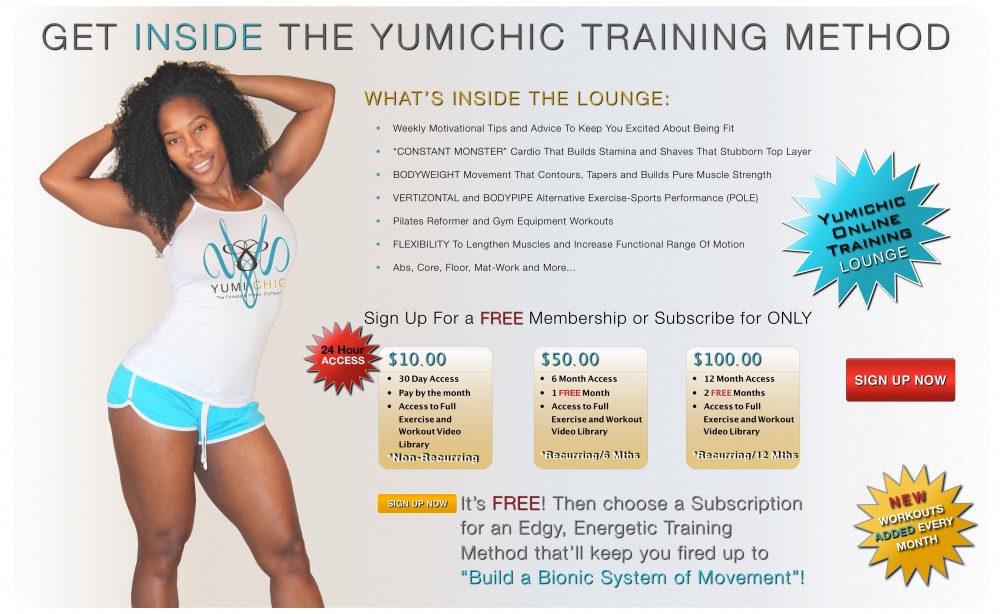 (click on image to enlarge)