Yumichic Training in Central Florida

YUMICHIC TRAINING is edgy, entertaining, synergetic and MOTIVATING! It's the GROUP EXPERIENCE of One on One with Yumichic. Throughout the entire session, she is INTERACTIVE and pushing you outside your normal comfort zone to help you achieve your ultimate level of fitness through level progression which allows you to grow  at your own pace. Yumichic Training Group sessions are ideal for ladies that want womanly curves, good range of motion, impressive strength and a nonjudgmental atmosphere dedicated solely to women committed to the same goal… LIVING a FIT, ENERGETIC LIFE!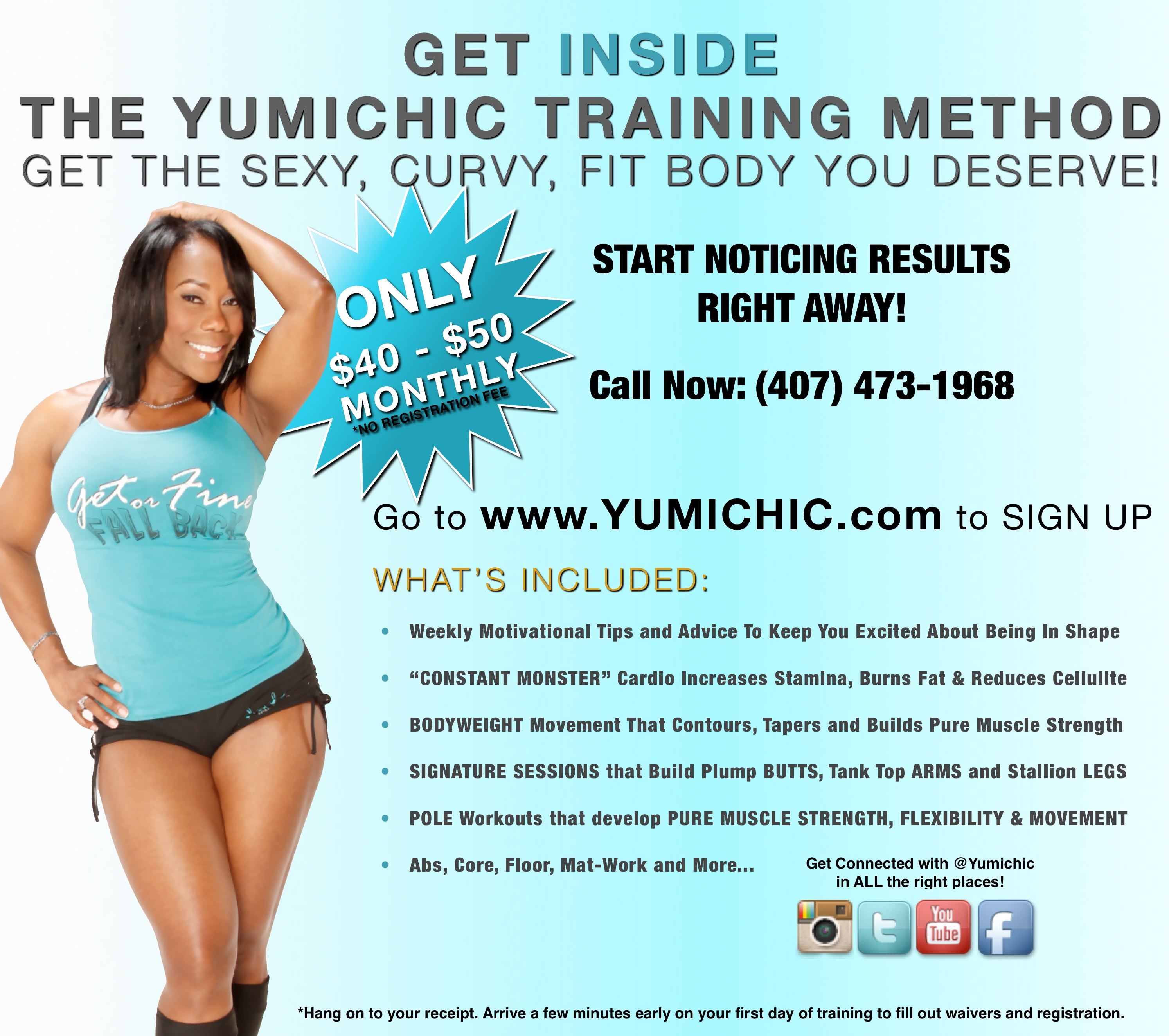 The Yumichic Training Method is dedicated to designing female physiques and strengthening the natural bodylanguage, athleticism and CURVES of a woman.
 Private Training  (Contact for details and information)
30 Day Shred (Contact for details and information)
Consultation

Want to sit down and talk with Yumichic? Book a consultation.
CONSULT WITH YUMICHIC                      $150 one hour    Book Yumichic
*Consultation includes ONE MONTH of training and 1 hour consultation. Please wear workout attire to your consultation as you will receive a full body and movement assessment. You will also become familiar with the training method and the different training options available to you.

Contact us to set up a consult today.