The Yumichic Training Method
"The Yumichic Training Method" is a compilation of Conventional and Alternative Exercise & Performance Training. All Yumichic Training sessions are designed to effectively train the body to function in a strong and graceful manner. Movement taken from fitness, athletics, dance, flexibility and the natural movement of a woman is the foundation of The Method."
-Collette Hope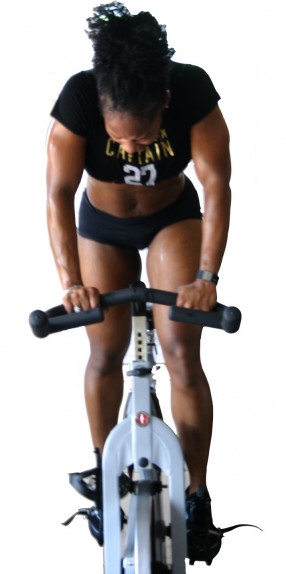 The Yumichic Training Method: Conventional Exercise & Performance – "Constant Monster" Training
Collette Hope's tight frame is living proof of Constant Monster Training, a unique approach she developed to strengthen body language and build her body better at 40.
Unlike average Conventional workouts, Constant Monster Training pushes the muscle groups to exhaustion and movement is routinely changed to keep the body responsive. The bases of Hope's method is to work as many muscles as possible from different angles with varying degrees of complex movement while specifically targeting the accessory muscles (the small muscle groups), and the large muscle groups simultaneously.
With regular Constant Monster Training, an improvement in muscle tone, strength, form and range of motion is noticed right away.
Benefits of "Constant Monster" Training:
- Strong cardiovascular system and more energy
- Visible definition and muscularity
- Tight/Firm female curves
- Straighter posture and a stronger core
- Better balance and stability in heels
- Greater range of motion
- More functional-everyday strength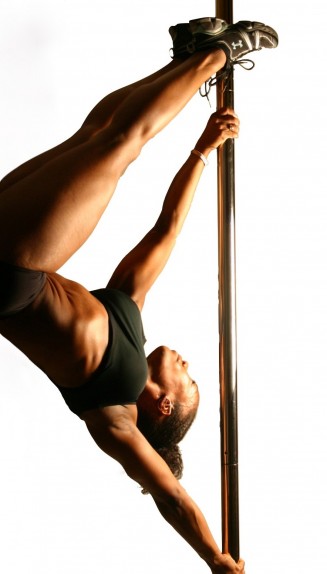 The Yumichic Training Method: Alternative Exercise and Performance
Yumichic Alternative movement is bodyweight training with a likeness to gymnastics and ballet in which muscle strength & endurance, flexibility, coordination, rhythm, balance and a strong core are developed on and around a vertical pole.
Yumichic Trainer, Collette Hope chose this movement because it requires total use of one's body weight to push, pull, lift and lower therefore, any physical demands of daily functional movement and the requirements of carrying our body weight would be effortless.
Thanks to her training background, Collette spent countless hours of movement specific training, body conditioning and research developing Vertizontal™ and Bodypipe™, a method of training Alternative movement that would be safe enough for mature bodies to approach this type of exercise or dance performance and get a well rounded workout free from injuries.
"Get the look of a lean, curvy physique and lot's of youthful movement with The Yumichic Training Method's Alternative Exercise & Dance Performance Training."
-Collette Hope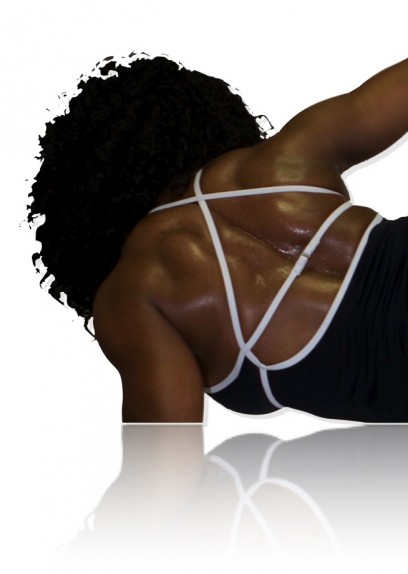 The Yumichic Training Method: Vertizontal™ Exercise
Vertizontal™ is an athletic approach to dance inspired training to strengthen a woman physically and maintain activity.
The level progressive, developmental process focuses on pure muscle strength, athleticism, technique and skill. Variations such as hand and foot placement, body alignment, distance between limbs, and body location, add variety for all levels to achieve the workout.
Typically, exercises in Vertizontal™ sessions require vertical and horizontal body positioning and use both vertical and horizontal bar apparatuses commonly referred to as poles. Sessions are designed to be physically demanding and challenging to condition the body at all levels. Body weight maneuvers, aerial transitions, floor work, and the use of stability balls engage virtually every muscle group with a strong emphasis on core stabilization. Vertizontal™ is not to be mistaken with a dance class, Vertizontal™ is a Full-body Muscle Strength & Conditioning training session.
"I didn't just change my way of thinking, I changed my way of training. I got into my best body when I got into training on a pole."
-Collette Hope
The Yumichic Training Method-Bodypipe™ Dance and Performance
Bodypipe™ is the Yumichic™ signature brand of Alternative dance, more commonly known as pole dancing.
Yumichic's focus for women is self expression, so Collette wanted a type of dance that would illustrate strength, the natural body language of a woman and allow us to showcase our individual personality. What better movement than Alternative dance, a well known pioneer that women have been using for centuries to show off.
With that in mind, Hope adopted the skill and created her own style. Bodypipe™ clients learn dance sequences and combinations using muscle strength and pole dancing techniques. Each client is encouraged to personalize their performance by adding their individual style.
Our style is recognizable but our mood is never the same. -Yumichic™
FREQUENTLY ASKED QUESTIONS     FAQ's